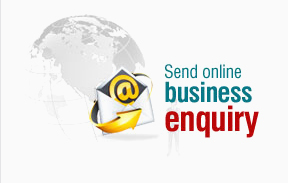 Company Profile
J. P. Print 'N' Pack is leading printing, packaging and advertising company manufacturing broad range of printed cartons, printed & un-printed aluminum foil, labels, stickers, and providing advertising solutions with wide applications in food industry, beverages industry, cosmetic industry, and pharmaceutical industry.

JP's provides innovative package designing and printing solutions vital for corporate identity. Due to innovative techniques, state of the art manufacturing facility, research & development, and rigorous quality control measures we have developed an inherent ability to manufacture a wide range of packaging item offset box, printed cartons, multi-coloured printed & un-printed aluminnium foils, catchcovers, sticker labels, and sales promotion solutions visualaids, leavebehinds, prescription pads, literatures, brochures, product cards, reminder cards, calendars, gift items, and other publicity material.

JP's range of printing, packaging solutions are widely acclaimed for quality and consistency. We are committed to strive constantly and innovate the entire range of printing, packaging, labeling & advertising solutions to provide exciting and feasible solutions to customers.

Today, we live in a world where millions of products brands compete with one another for consumer attention. Each product has its own Packaging, Printing & Labeling requirement, which is sometimes satisfied by standard solutions, and at other times, demand innovative, customised solutions.

JP draw innovative concepts with perfect co-ordination from pack to ad criteria basis. Pack to Ad criteria is provide the perfect co-ordination from beginning to end like design of product match with foil, box and its advertising material like visualaid, catchcover, leave-behind etc. This process can be easy only where all steps are in one roof. JP's provides all solution in single roof to make easier the Pack to Ad process.

This corporate profile tells the story of a company that has been providing superlative Designing, Packaging, Printing & Labeling solutions to a quality-conscious clientele that spans all industrial segments.
A company that has continually upgraded its technology & capacity in sync with the newer Packaging, printing & advertising solutions,trends and demand that emerged over time.
| | | |
| --- | --- | --- |
| | | |